Our School
Sapulpa Karate Academy has been a presence in Sapulpa, Oklahoma since 1992. We have classes at Woodlawn Elementry school in the gymnasium. Woodlawn Elementary is located at the corner of Mission and Lincoln. During the summer months, classes are held at Sandra's School of Dance (The Dance Center) located at 407 S. Adams.
Tuesday 6:30pm - 7:30pm Beginners classes for all ages
Thursday 7:45pm - 8:45pm Advanced classes for all ages
Try out a class for free! Family rates are available.
Our Instructors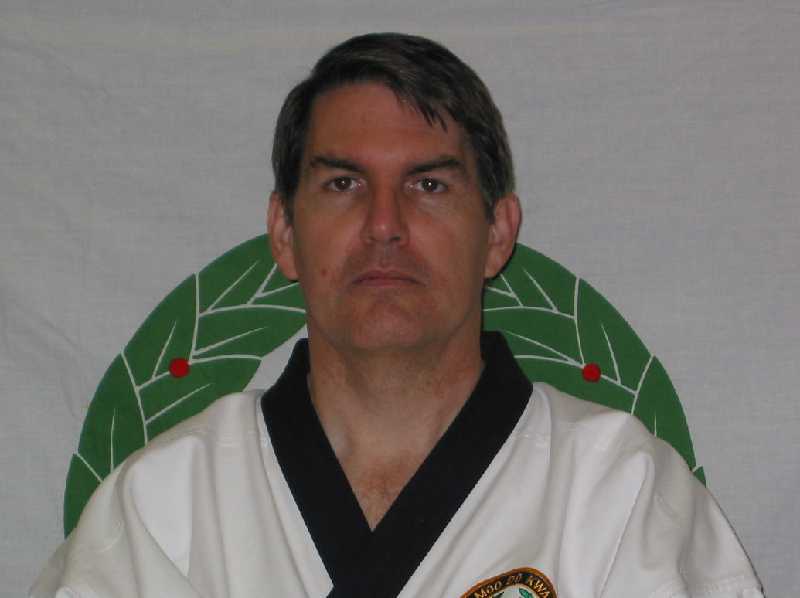 Kyo Sa Nim Mark Teague
Mr. Teague started training in Tang Soo Do in November 1985. Mr. Teague is a 3rd degree black belt, don bon # 30322. His instructor is Sa Bom Nim Rick Bailey, who is the owner and chief instructor of Okahoma Karate with schools in Bartlesville, Owasso, and Coffeville, Ks. Sa Bom Nim Bailey is a 6th degree black belt, don bon # 20514.
Mr. Teague tested for:
1st degree black belt on 20 June 1991
2nd degree black belt and Kyo Sa Nim on 30th November 1993
3rd degree black belt on 30 December 1996.
His favorite memory was testing for 2nd degree and Kyo Sa Nim certification under Kwan Jang Nim Hwang Kee.